Our Story
The Story of Us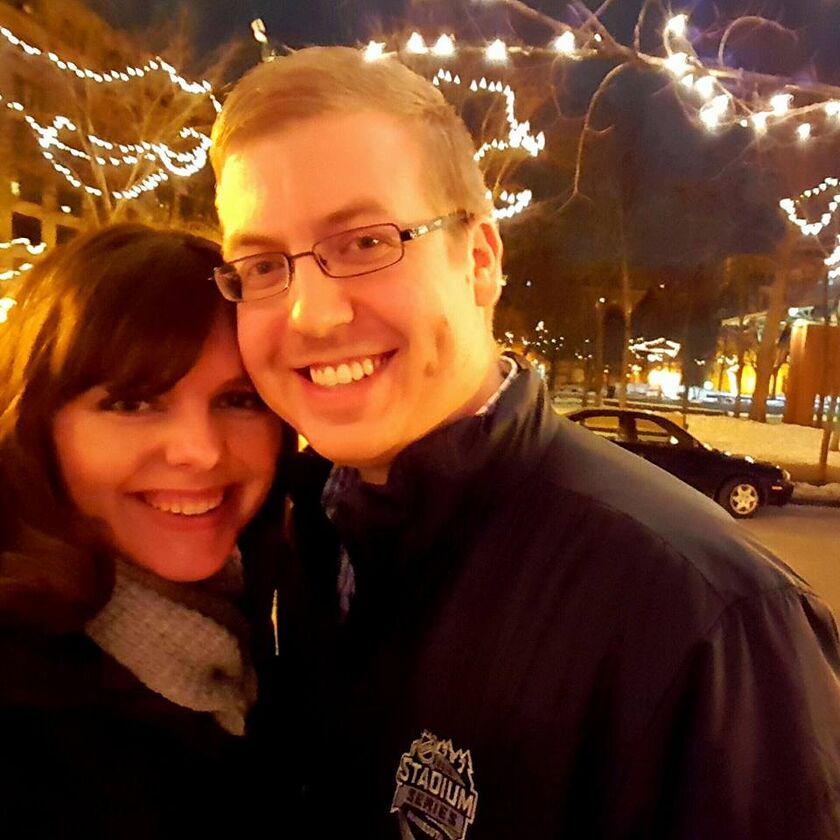 Our story began in the middle of January 2012. We were set up by a mutual friend and had a date scheduled for what would become a very snowy evening at our soon to be go-to Thursday spot, Buffalo Wild Wings. Jenn was running late due to the snow, and to complicate our story even further, she had lost her phone the day before! Poor Ryan was beginning to think he had been stood up when at last, and only 20 minutes late, she finally arrived. Thankfully, there are some things worth waiting for!
We have made many amazing memories since. We moved in together in the Summer of 2013 and then bought our first home together from Ryan's Grandpa Joe and Sandie in the Fall of 2014. We also adopted our rambunctious little puppy, Kylo, in April 2016! It has been a wonderful 5 years together with many more to come! [Picture shown: Our 4th anniversary]
Our Engagement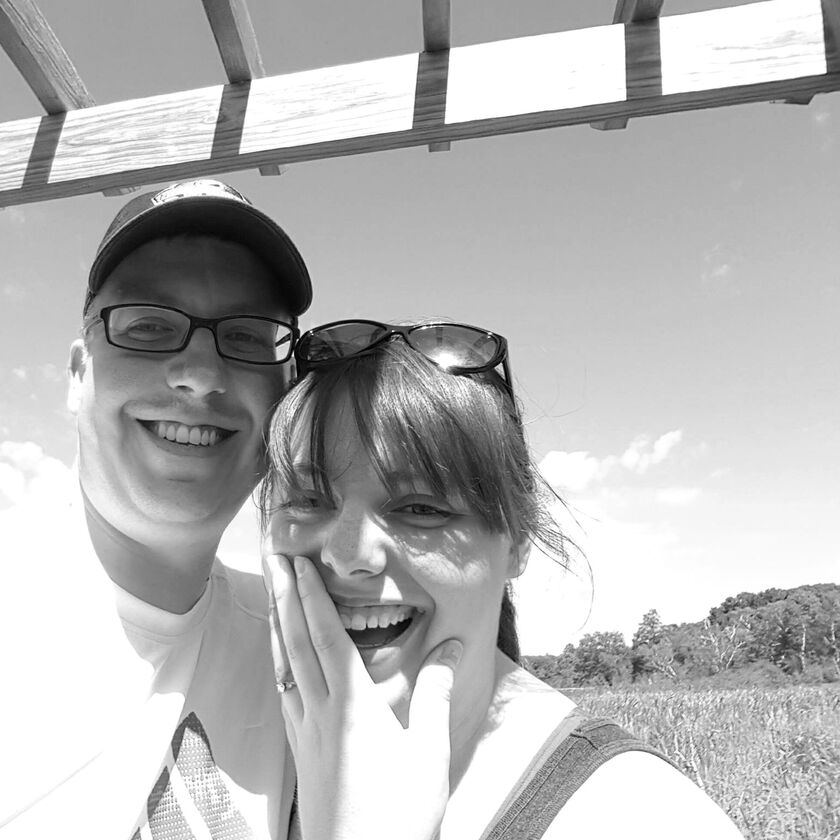 Ryan proposed to Jenn on a beautiful Sunday morning in June. He asked her if she wanted to go for a walk in Tamarack Nature Center - a gorgeous park across from their house and their favorite place to walk together. She was a bit suspicious that he suggested they go for a walk, but was up for it no matter what.
He then took her around the trail to her favorite spot on a covered bridge overlooking a small lake within Tamarack. After waiting for a backpacker and a birdwatcher to finish their trek past them, he popped the question!